Reuse - a sustainable thought
"Never refuse to reuse" is a motto close at heart to Bloomingville. Therefore, all candle jars are perfect to reuse as votives or to recycle. Either way, the wax must come out of the jar after the scented candle has burned to the end of its usefulness. Leftover wax can be removed easily by freezing the candle jar. Leave the jar in the freezer and use a butter knife to gently remove the frozen candle wax. Simply remove any leftover residue with warm soapy water. This trick is easy to do, far from messy, and enables you to repurpose the candle jar.
Candle care
Get the ultimate home fragrance experience by taking good care of your scented candle and prolong its lifecycle. Keep your candle from tunneling down the middle by creating a melt pool from the very first burn: Allow the wax approximately 1-2 hours of burn time and make sure the wax has turned into a complete melt pool before extinguishing. A melt pool is when the candle melts from edge to edge of the glass jar.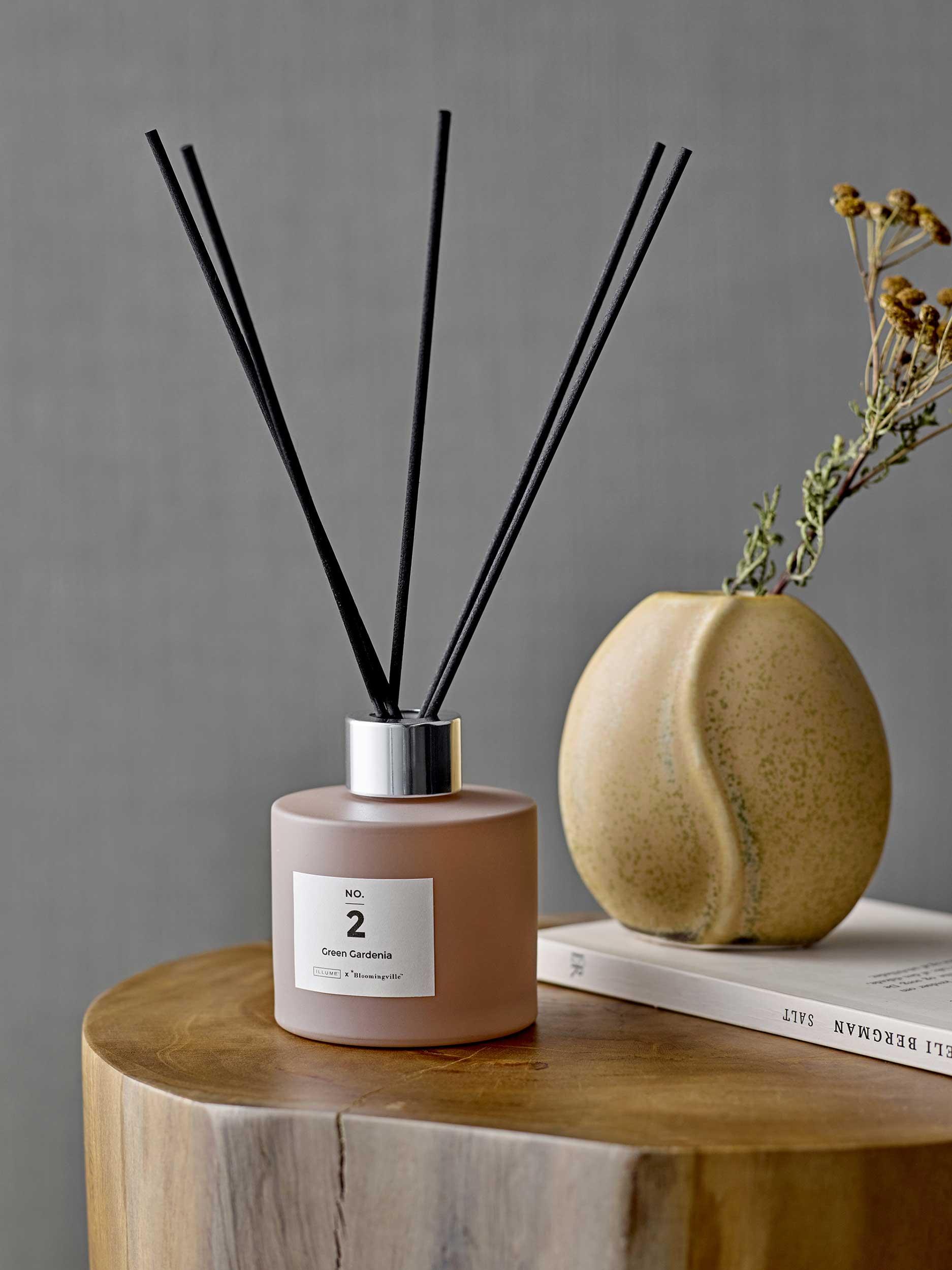 Stylish reed diffusers
Style with wooden elements to soften the clean look.
Reed diffusers are suitable for every room. Style your new room scents with wooden elements and other natural materials to balance the clean look and create a cozy feel.
Scented candles as presents
Indulge your loved ones with scented candles wrapped with care and consideration.
Home fragrances are the perfect hostess gift. A loving thought. Indulge your loved ones with carefully selected room scents wrapped with care and consideration. Go the extra mile and add freshly picked flowers or herbs to decorate the gift with a personal touch.