The Essentials collection
The Essentials collection is the foundation of ILLUME x Bloomingville. The six carefully chosen fragrances all come in a line of four scented candles and a diffuser with reeds. Every fragrance has its own signature color, just as you will know your favorite on both name and number.
---

NO. 1 – Parsley Lime
Parsley Lime brings the freshness of the garden and greenhouse indoors with notes of bright citrus and sheer greenery.
Fragrance family: Green, aromatic.
Top notes: Lemon, parsley, lime.
Heart notes: Coriander, birch leaves, green, tomato, cassis buds (leaves and buds of blackcurrants)
Base notes: Sandalwood, musk, amber, transparent woods.
Greet your guests with bright and citrusy top notes for a fresh first impression. The distinctive scents of parsley, coriander and cassis buds give the fragrance a herbal and tangy character. The scent is uplifting due to the lively ingredients, making an aromatic and evergreen year-round fragrance. Woody facets of musk and amber add depth to the clean and pure feeling - versatile enough to infuse the scent throughout the Nordic home.

NO. 2 – Green Gardenia

At once serene and lively, Green Gardenia combines watery white florals with rich resinous woods to elevate and refine a classic floral.
Fragrance family: Floral.
Top notes: Bergamot (lemon fruit), heliotrope (bushes with violet flowers), marine.
Heart notes: Jasmine, white floral, tuberose (a distant relative of the hyacinth), ylang-ylang (a small green tree)
Base notes: Labdanum (a sticky brown resin obtained from bushes), benzoin (a balsamic resin obtained from the bark of several tree species in the genus Styrax), tonka bean (species of flowering tree in the pea family), sandalwood, musk.
The odor profile is both flowery and feminine with rounded sweet undertones that entice the senses with alluring notes of sandalwood and raw vanilla-like tonka bean as base. Musky notes blend in well with the woody scents, adding depth to the white florals for an intimate and lingering floral experience.

NO. 3 – Santal Fig

Sweet Santal Fig is topped with Persian galbanum, milky white flowers and creamy coconut all blended with lighthearted sandalwood and earthy amber.
Fragrance family: Green, fruity.
Top notes: Bergamot (lemon fruit), lemon.
Heart notes: Fig tree leaves, fig fruit, jasmine, green.
Base notes: Sandalwood, amber, musk.
The fusion of fruity, flowery, and woody notes is beautifully balanced by Persian galbanum; an intense green scent that accompanies each ingredient as they blend into one another to fill the room with lingering rich notes of fleshy fig and floral jasmine. The fragrance gently evaporates a feeling of tenderness, which is further enhanced and rounded off by deep and caring woody scents.

NO. 4 – Lemon Verbena

Lemon Verbena refreshes every space with sparkling citrus and herbal facets to revive the entire home with new energy.
Fragrance family: Citrus.
Top notes: Lemon, verbena, lemongrass, coriander seed.
Heart notes: Petitgrain (an essential oil extracted from the leaves and green twigs of the bitter orange tree), neroli (oil produced from the blossom of the orange tree), peppermint.
Base notes: Thyme, bamboo, patchouli (plant in family with mint).
Like a pleasant explosion of everything fresh and tempting, Lemon Verbena is a unique blend of notes that presents a fragrant universe of its own. The unique scent attracts attention with its lemony embrace and herbal twists. Hints of coriander seed, lemongrass and peppermint are certain to awaken the senses in an instant and ensure a persistent fresh feel throughout the day.

See all scented candles and diffusers

NO. 5 – Sea Salt

Sea Salt keeps the horizon wide open with mild notes of jasmine and marine, creating a light and airy breeze that gently moves across you.
Fragrance family: Marine.
Top notes: Sea salt, green.
Heart notes: Marine, apple, jasmine, muguet (Lily of the valley), rose.
Base notes: Musk, vanilla, wood.
The key ingredient of sea salt ensures a distinct fresh scent essential to the fragrance and adds depth to the floral heart notes of muguet and rose. Evocative of ocean views and lazy days spend by the seaside, the fragrance family of marine and the qualities it brings is added a splash of warm vanilla and musky notes for a sweet, rounded glow.

NO. 6 – Sequoia

Sequoia offers a mesmerizing scent of fresh green and herbal notes combined with sweet vanilla and sandalwood.
Fragrance family: Woody.
Top notes: Incense (aromatic biotic material that releases fragrant smoke), olibanum (Incense comes from a fragrant resin), pine.
Heart notes: Eucalyptus, clove, geranium, moss, vanilla.
Base notes: Cedarwood, patchouli (mint), sandalwood.
The divine incense adds a smoky nuance as a top note balanced with crispy pine notes and leafy ingredients that will transport you to natural settings of comfort and warmth. Grounded by herbal and green heart notes of eucalyptus, clove, geranium, moss and vanilla, the fragrance exhibits a subtle masculine earthiness that is applicable to any occasion.

​See all scented candles and diffusers
The Seasonal collection
Mark a special occasion, share a holiday spirit and cherish everyday moments in life with warm fragrances from the Seasonal collection. The Seasonal collection comprises the three uplifting fragrance lines – Nordic Forest, Cozy Nectarine and Vintage Cedarwood.
The fragrant trinity is the obvious choice to mark special occasions, share a holiday spirit and cherish everyday moments with notes from nature. Look forward to an uplifting sensory experience that is easily shared with your dearest friends and family as you can get the assorted Seasonal selection of Nordic, Cozy and Vintage presented in a gift box. Spread the holiday spirit and infuse the surrounding air for a festive time at home.
---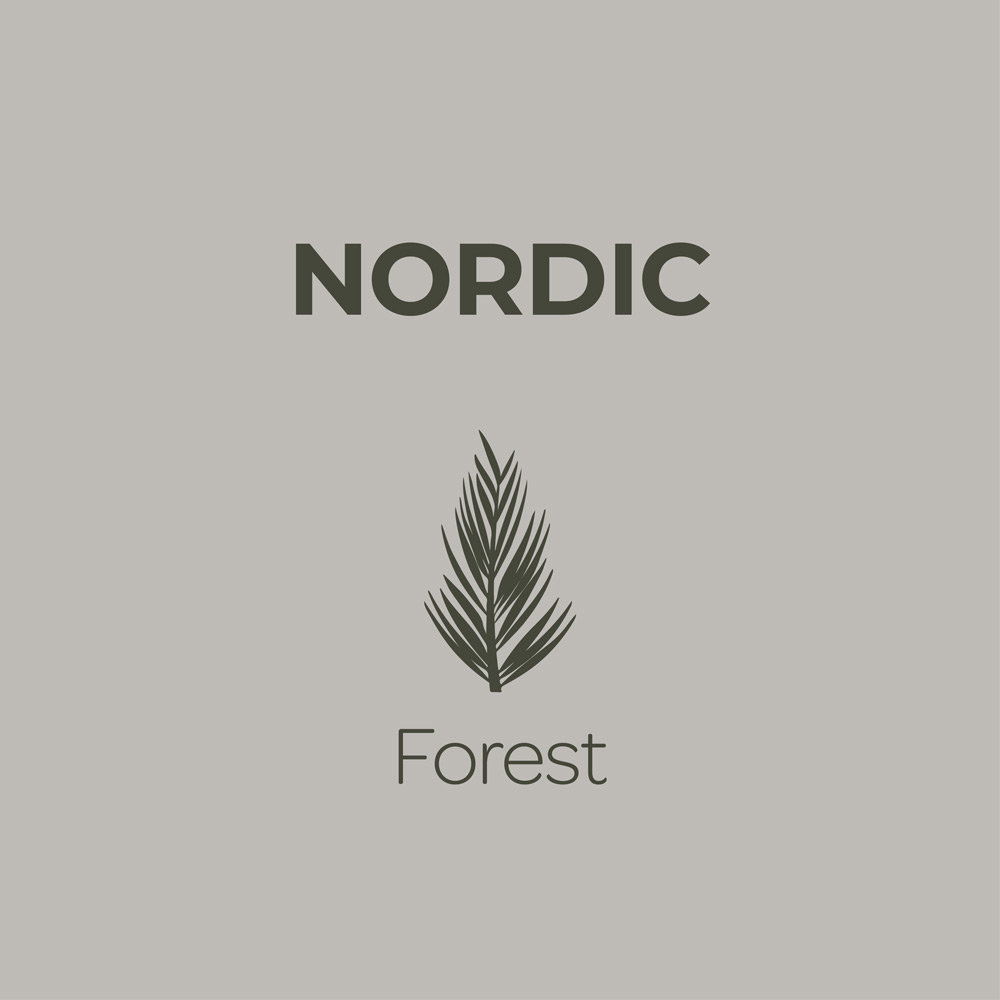 NORDIC Forest
Experience the impressive Nordic fragrance evocative of enchanting woodland and high-reaching pine trees.
Fragrance family: Green, woody.
Top notes: Pine needles, green, bergamot (lemon).
Heart notes: Blue spruce, frosted mint.
Base notes: Evergreen, fir, balsam.
The aromatic beauty of pine needles, blue spruce and fir balsam all come together for a festive celebration of nature. Witness how the fragrance compositions develop into a fresh and unique blend of pine notes with uplifting minty undertones. The scent is bold, yet simple and elegant at the same time, perfectly evoking the beloved Nordic Forest ambience.

See the Nordic line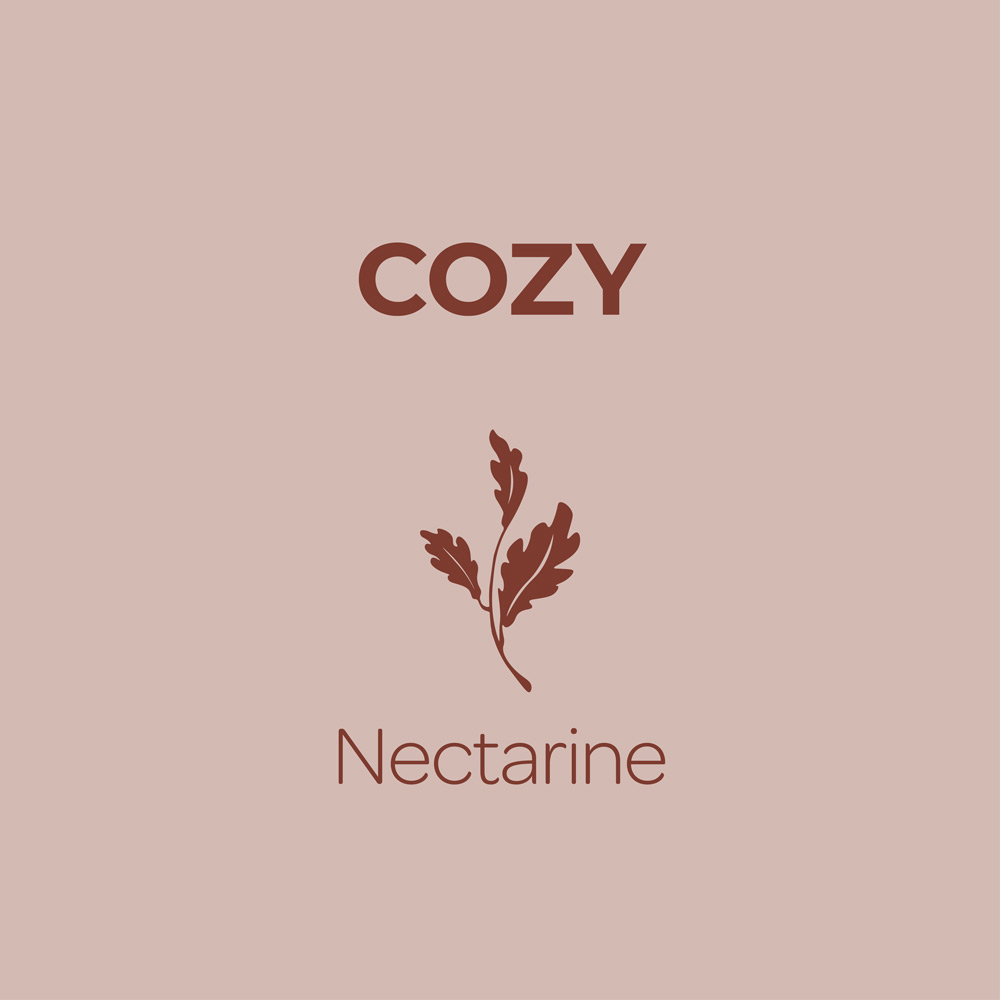 COZY Nectarine
Embrace a luscious first impression with the charismatic Cozy fragrance; a finely crafted aroma of fruity top notes of nectarine and dark plum and a heart of Turkish rose and violet leaf, all atop creamy woods and musk.
Fragrance family: Floral, fruity.
Top notes: Nectarine, dark plum.
Heart notes: Turkish rose, violet leaf.
Base notes: Patchouli (mint), sandalwood.
Celebrate everyday moments with refined floral scents for a powdery feel – comforting and clean – and a little sweet to please all senses. The scent is very versatile and makes the perfect match for every occasion.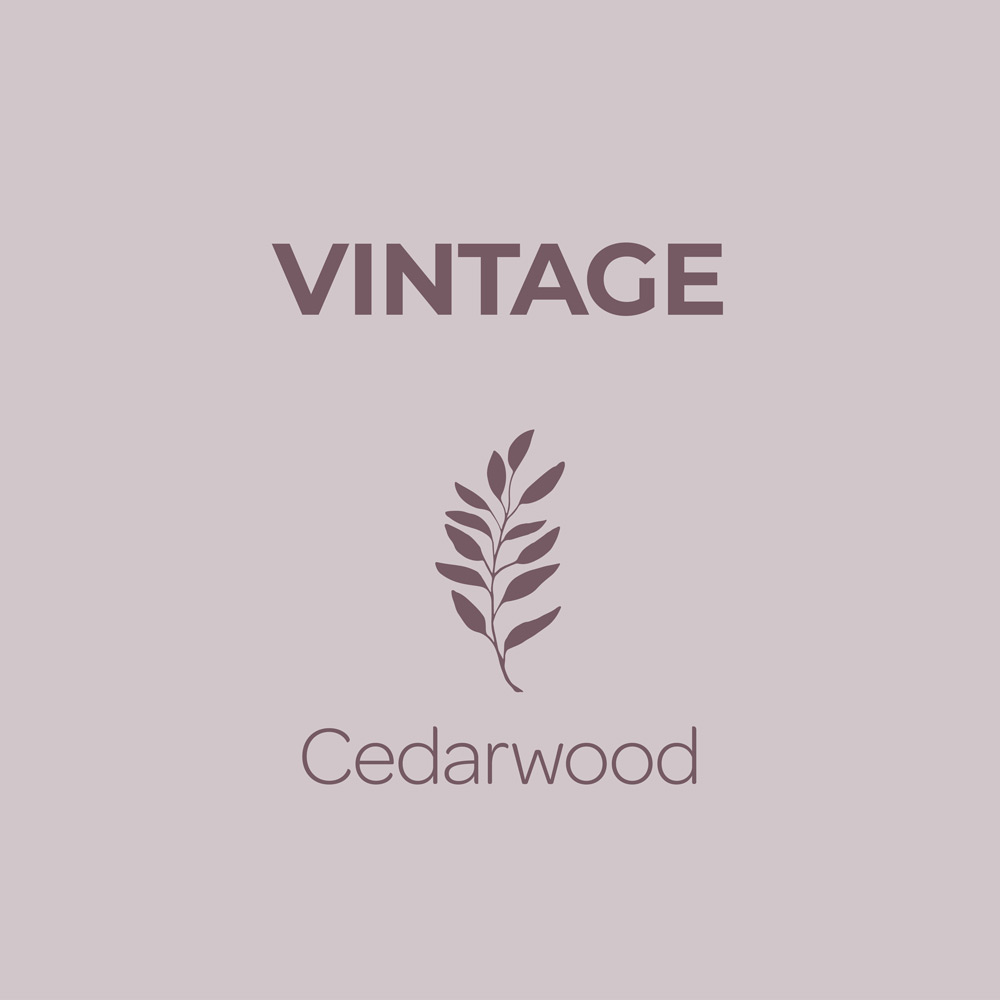 VINTAGE Cedarwood
The Vintage fragrance is like a gift that keeps on giving as the scent develops and lingers in the air.
Fragrance family: Woody.
Top notes: Citrus, lavender, black pepper, cardamom.
Heart notes: Marine, amber, wood.
Base notes: Cedarwood, tonka bean (species of flowering tree in the pea family), musk, oak moss, labdanum (a sticky brown resin obtained from bushes).
Cedarwood blends with a mélange of cool spices and warm amber, all atop a foundation of musk and oak moss. The generous list of natural ingredients spans across the fragrance families of wood and spice, creating an alluring fragrance full of surprise. Enjoy a fresh, yet sweet scent that suits both formal and casual settings.

​See the Vintage line
Marianne's favorite
room scents
A fragrance for everyone. Every scent by ILLUME x Bloomingville is produced in collaboration with highly esteemed European fragrance houses. Below you will find Brand Director Marianne Sinding's favorites of the season.
---
"Illume speaks to all my senses with calming and balanced fragrances and beautiful aesthetics with dusty, subdued colors that fits the Nordic interior."
Marianne Sinding, Brand Director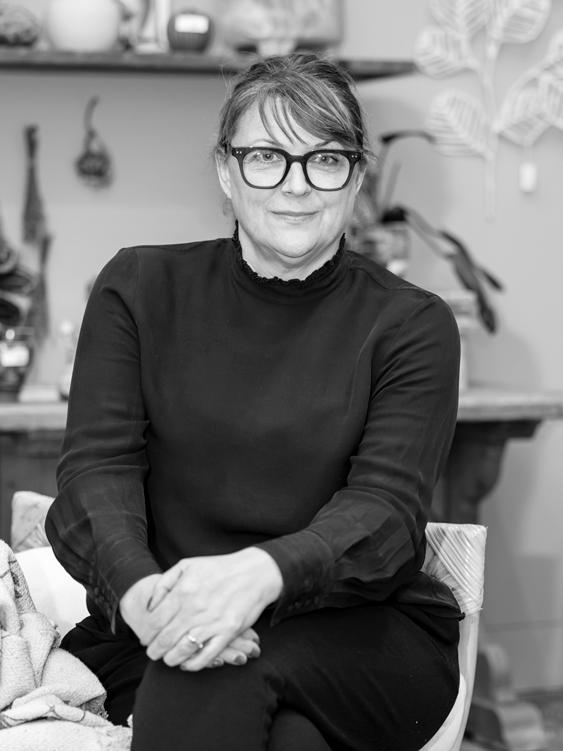 ILLUME x Bloomingville
Experience the latest aromas from ILLUME x Bloomingville which expand the delicious fragrance universe with several wonderful essential scents for the home.