Lead and cadmium in stoneware
Bloomingville complies with the limits set in the Danish order on food contact material BEK no 681 of 25/05/2020. The limit values according to the Danish Executive Order can be seen in the picture below.
The same limit values are set in Regulation (EC) No 1935/2004 which makes the products compliant according to the European Union regulation on materials and articles intended to come into contact with food.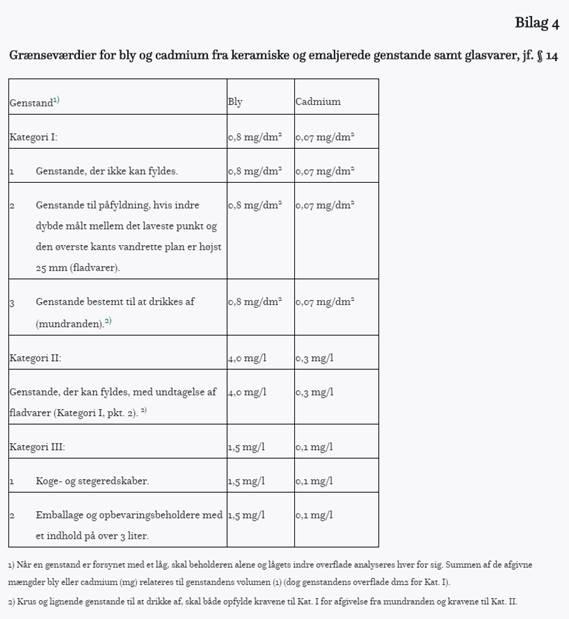 To ensure this, we test a large proportion of our food contact material (items) at recognized test laboratories (SGS, Bureau Veritas, etc.) Below is a cut from a test report on a ceramic dining set for children.

As shown, no release of lead and cadmium (ND = Not Detected) was detected based on the limit test the laboratories' equipment can measure. Reporting limit is the limit to which the test laboratories' equipment can measure, Category 2 limit is the limit given in the legislation and which must not be exceeded.